What sets Carpet Cleaning Kissimmee apart from the competition is our professional equipment, highly experienced and Certified Technicians, and our care, concern, and appreciation for each and every customer. We truly value you and do our very best to give you an outstanding service. We pride ourselves in our knowledge, great customer service, and expertise in the carpet cleaning industry. All of our services keep safety as a priority, including setup of caution cones, a sealed door to keep the bugs and lizards out and pets inside, and free shoe covers for everyone. And of course, we always wear shoe covers while working in your home!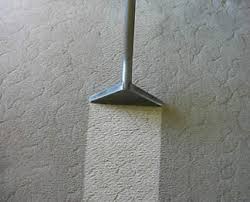 We are here to get your carpets CLEAN, period.
No Hidden Fees. No Nickel & Diming. No Upsells
Whether you need a regular maintenance carpet cleaning service, or a deep restoration carpet cleaning service, we are here to make your carpets look their absolute best! Most companies will give you a low quote over the phone, but upon arrival the price will double. We provide you with honest, upfront pricing so that there are no surprises and the price doesn't skyrocket when we come to your home for your appointment. No hidden fees, no nickel and diming, and no upselling.
Carpet Cleaning Kissimmee gives our customers honest, reliable, and trustworthy service.
Carpet Inspection and UV Blacklight detection of stains not seen by the eye
Pre-conditoning treatment of all stains
Enzyme pre-spray with dust mite control
Microban sanitizer to help eliminate germs, dust mites, fleas, ticks, & allergens
Carpet soil and stain agitation to breakup soil if needed.
Unlimited spot and stain treatments for ANY type of stain*
Advanced stain treatments and overnight stain treatments
240 degree steam cleaning & extraction with professional,
truckmounted equipment
High-traffic lane optical brighteners
Free Deodorizer
*Heavy saturated pet stained areas will require Extreme Pet Treatment with complete urine flushing and extraction to ensure all pet urine is removed. Click the Pet Stain and Odor Tab for more information.
**High humity, thicker pile carpets, or heavily stained carpets may extend dry time.
Standard areas are 200 square feet or less. Living/dining combo rooms = 2 areas. $150 appointment minimum.


Ask About Our Carpet Repair and Carpet Stretching Services!
Free closet cleaning on any standard attached closets
Free protective shoe covers to use while the carpet is drying
Free small furniture moving (upon request)
Non-Toxic, Child-Safe, and Pet-Safe
100% Residue-Free carpet cleaning.
No soil-attracting residue is left behind; carpet stays cleaner longer
FAST-DRYING carpet cleaning process.
No overwetting. Standard dry time 2-4 hours**
Air Mover assisted drying
PH Neutralization